Info meeting

ENGLISH VERSION We kunnen ons voorstellen dat je wellicht nog vragen hebt over de paragliding sport, of over onze cursussen en hoe het allemaal in zijn werk gaat. Je kunt ons uiteraard altijd e-mailen of bellen met je vragen, maar je bent ook van harte welkom om een keertje langs te komen in onze opleidingsruimte in Wijk bij Duurstede (vlakbij Utrecht). Je kunt dan alvast kennismaken met ons en ons de oren van het hoofd vragen over onze prachtige sport. En wie weet hangen we je wel in een harnas in onze vliegsimulator zodat je alvast eens voelt hoe comfortabel het is om in de lucht te zitten!
Als je een keer langs wilt komen, dan kun je daarvoor het beste even een afspraak maken per telefoon of per e-mail. Het makkelijkst voor ons is een doordeweekse middag, of indien het met je werk niet anders kan een doordeweekse avond. Uiteraard staat de koffie voor je klaar!
Kom kennismaken!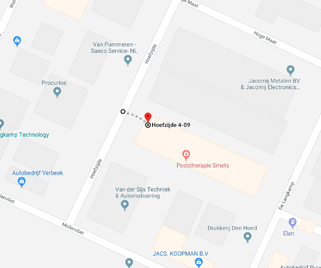 Ingang van het pand is aan de voorkant van het gebouw. Gratis parkeren voor de deur. Klik op het kaartje hierboven voor onze locatie in Google Maps (opent in een nieuw venster).
Vraag gerust!

Heb je een vraag over onze cursussen? Twijfel je welke cursus geschikt voor je is? Bel of ons gerust! Onze contactgegevens vind je rechts onderaan de pagina.